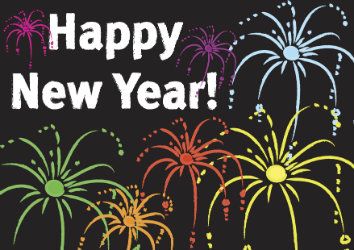 I'm a little bit late… but Happy New Year everyone!  I hope that 2013 is an amazing year for you all and your families!
I'm going to be honest, 2012 was a bit of a difficult year, but it did have some amazing highlights.  As in any family, there are always ups and downs… that's life, but autism threw us some real curve balls this past year… but we managed to muddle our way through.  Some of the behaviours we were seeing were things that I hadn't had to deal with previously and to put it mildly it was a little stressful!  I always find it incredibly difficult trying to maneuver my way through the reams of information out there with respect to autism.   I am thankful for some amazing friends that always offer their unconditional support when I'm struggling… some probably aren't aware just how important that support is.
So moving on… it's 2013!  It'is going to be an amazing year for myself, my family and Mom-ology.  I can't give away too many secrets yet, but know that there are going to be some big changes in our lives… and I for one am beyond excited!
With everything going on I didn't even make any New Year's Resolutions… at least not serious ones!   Each and every year it seems the same top resolutions come up… that list includes things like:
Lose Weight
Get Organized
Save Money
Staying Fit
Eating Healthy
Quit Smoking
Spending More Time with Family
I know I've made most of these resolutions at one point in time… aaaannd… that's about as far as I got with them too!  So, no resolutions for me this year, but lots of things to look forward to.  That includes things like:
So that's just a small snippet of what's in store for us up here in the great white north!   I can honestly say I have never been more excited for things to happen!!
On behalf of myself and Mom-ology, may you all have a healthy, prosperous year filled with lots of love and laughter…. and may all your dreams come true!