Mom-ology is officially one year old today… and what a great first year it has been!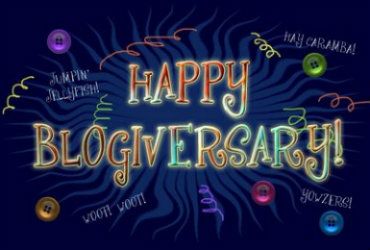 Throughout the year I have learned so much… not only about some of the ins and outs of blogging, but about myself.  I originally started Mom-ology for two reasons:
To have a way to share our stories about the many aspects of parenting, in particular with a child on the autism spectrum
Though I love being a stay-at-home mom, I also miss having my own business… along with the independence, successes and challenges that go along with that.  Blogging has allowed me to create a new 'identity' for myself and it has been a huge benefit in my life.
However, blogging has become so much more than that for me.  Today, it is mainly about raising awareness and sharing my voice with others in regards to topics or causes that are important to me.  Since my son's diagnosis, I have become an active advocate in the community in relation to autism and autism service dogs.  Most recently, I was introduced to some of the realities of International Parental Child Abduction and have been assisting Peter Thomas Senese and the I CARE Foundation in trying to help raise awareness in this area as well.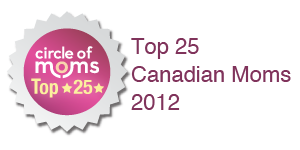 I am also pleased to share that within my first year of blogging, I was ranked number four in the Top 25 Canadian Moms 2012 through Circle of Moms.  I am extremely proud of this accomplishment and it means so much to me for my advocacy work.  I understand first-hand, the importance of having your voice heard when trying to raise awareness.  This recognition allows my voice to be heard among even larger numbers of people, and for that I am very excited.
The friends that I have met during this last year… I can't say enough about how much of an impact each of them have made on my life. Each of these friends has taught me something different, and yet they all remind me that there are amazing people in this world who do care about others… a fact that sometimes is easy to forget.
Words can not express my gratitude… to my friends and to my readers… those that have made this such an amazing experience so far.  I can at least say a big 'Thank You!'  As I look back over the last year I have a big smile on my face.  So many wonderful memories and friendships!
Over the next year I am looking forward to making some changes and introducing some new features.  Again, thank you for helping to make Mom-ology what it is today!
Now I think I'm going to go have a cupcake to celebrate!
Cheers all!