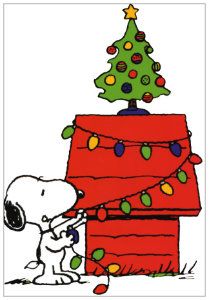 I'll admit it… Christmas is one of my favourite times of the year!  It's a time of joy and celebrations while spending time with those that you love. At least that's the way it usually is for me.
Unfortunately, the Christmas season can also bring with it a horrifying reality that affects many more families than you can imagine.  For those children that are targeted for international abduction by one parent from another, the holiday season is far from a time of celebration.
I've said this before and I'll say it again… It's hard to imagine that a parent could kidnap their own child… that little person that parents would generally give their lives for and yet, with that thought of 'how does it happen?' the statistics pretty much speak for themselves.  There may be as many as 20,000 Canadian children and 125,000 American children internationally abducted by one parent from another over the next decade. And equally shocking is that only 10% of these kidnapped children are expected to return home.   Do I have your attention yet?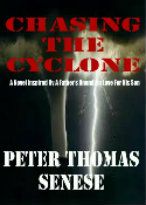 In an effort to raise awareness about the growing rate of international parental child abduction, Peter Thomas Senese has written Chasing the Cyclone, which is based on his own personal experiences when the mother of his child abducted their son and took him overseas.  Not only is this a gripping story that keeps the reader engaged page after page, but it also educates the reader about illegal child abductions.
So, why is the Christmas holiday season such a prominent time for international child abduction?  Just like summer vacation when the children are out of school, people travel abroad in order to see family members, only now it's seemingly to celebrate the holidays together.  Sounds pretty genuine right?  Maybe it is… maybe it isn't!
Those parents that are in a relationship with an individual who originates from or has family abroad should be very aware of the potential warning signs of international parental child abduction during this time of year.  These criminal abductions are well thought out and planned very often months in advance.  Another group of parents that should be very aware of travel plans during the holiday season are those that are in the midst of a high-conflict separation or divorce… especially, once again, if one parent has ties abroad.  In order for the would-be abductor to put their plan into action, deceit becomes a big part of their lives.  The unsuspecting parent may find the other parent wanting to 'work on their relationship' and 'try to make things work' so that they can 'work together as parents'.  Now it can't be said that these actions are never genuine, though parents in these positions should be aware that this is also a common scenario used to throw the targeted parent off-guard.
Imagine this if you will… you travel abroad as a family to your spouse's country of origin.  Once the child is in a foreign country the parent that has been planning the abduction makes claims of abuse and neglect by the other parent.  After this is done, they notify the other parent that they and the child will not be returning back to the country where the child was originally living.  The targeted parent very often is forced to return home without their child while they seek legal assistance.  Not surprisingly, the rate of recovery in these cases is very low. Scary?  Yes!  Imagine being that unsuspecting parent!  Unfortunately this happens, and the reality is when it happens even once, it's once too often!
A couple of weeks ago, Peter Thomas Senese, who is also the Founding Director of the I CARE Foundation shared some information about one of the Foundation's board members being contacted by a parent who had some concerns about the other parent and their actions.  Here is a real life example of some of what this parent shared:
A strained relationship that included acts of abuse.
A new-found 'love' by the other parent and desire to make the partnership work.
A request to travel abroad to that other parent's family, which so happens to be the country of origin and citizenship of the partner.
The recent selling of a car for at least $7,500.00; however, no deposit of the sale has occurred in any bank accounts the inquiring parent has access to or is aware of.
Discovery of the child's educational transcripts.
A recent shipment of clothing to help out 'the poor'.
Late night 'walks' that appear to be time when secretive phone calls are made as indicated by discovery of international pre-paid calling cards.
A previous false claim 2 months ago of domestic violence.
In this particular situation, the inquiring parent was given suggestions that may have given more clarity on whether or not an international abduction was planned. Many individuals may not necessarily think any of the above occurrences would be a cause for concern, but a parent that has educated themselves in this area is able to take the necessary action to prevent an abduction from happening.
How can you make a difference?  It's simple!  Take a little time today to educate yourself and you could very well help save a child's life in the future!  A big part of stopping international child abduction is through education and raising awareness so that parents understand that this is a real issue and it is growing at an alarming rate.  Learn the warning signs!
And so important… if you are in a multi-cultural relationship and you think there may be a chance that your spouse or partner may try to abduct your child during the coming holiday season, please take this information very seriously, act now and take the steps necessary to protect your child.
I also think it is important to mention that Mr. Senese very generously donates 100% of the proceeds from the sale of his e-books to the I CARE Foundation in an effort to further assist those that are affected by international child abduction.  If you are interested in purchasing his e-book, you can click HERE.
The reality is, we are all only three degrees of separation away from knowing someone who is affected by international parental child abduction.
Remember… education IS prevention!  You CAN make a difference!