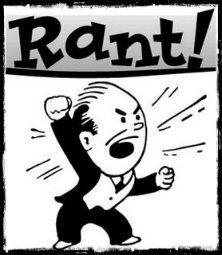 Time for a bit of a rant… OK maybe it's more of a plea!!
The other night, as I put the dogs out before I went to bed, I was mesmerized by the sky and the beautiful orange glow that went along with the full moon.  I couldn't look away and found myself standing there pondering.  While I'm thinking about things, my mind wanders to the children that are victims of international parental child abduction (IPCA).  Why? To be honest, I can't really say.
Perhaps it had to do with the fact that during the past few weeks, the I CARE Foundation has had a real challenge on their hands.  With the Christmas season being a very prominent time for children to be internationally abducted, they have been working very hard trying to raise awareness in order to protect innocent children from IPCA.  Maybe my mind wandered thinking of the number of parents that are looking for assistance right now because their children have been abducted or they feel that there is a risk of the other parent abducting their child.  Or, perhaps it's the number of parents that are currently searching for their children… I mean right now… even knowing that in fact only about 10% of these children will ever come home!!  My heart breaks for these parents.
I'm also thinking about the number of children that become innocent victims of IPCA and how that puts them at a greater risk of being murdered by the abducting parent.  I'll bet you can't even imagine how often this happens?  This reality is referred to as filicide and the statistics are staggering!  And if that's not bad enough, over the past few days, the I CARE Foundation has released that they will be doing research on the correlation between suicide rates and the child victims of IPCA.  Really?!?  Suicide?!??!  These are some very serious issues.  These are children… they are to protected by their parents… not put in harms way!  I still question how a parent can do this to their own child.  I know what the 'reports' say, but it doesn't make it any easier to understand.
IPCA is a form of child abuse… there is no other way to describe it.  The short-term and long-term effects on these innocent children are severe.  One of the things that concerns me most is the fact that there are still so many parents that are unaware of IPCA… either that or they just don't think it could ever happen to them.  I'll admit, I didn't realize that IPCA existed a year ago, but since then it has made such an impact on my life that I do what I can to assist  Peter Thomas Senese, Carolyn Vlk, Patricia Lee, Joel Walter and the rest of the I CARE Foundation in raising awareness of the seriousness of this crime against innocent children.
What can you do?  Please take this seriously… I implore you!!  Educate yourself and share the information about the WARNING SIGNS of IPCA.  The easiest and best way to protect these children is to stop IPCA before it happens!  I am being serious when I say that it could save a child's life!  Isn't that worth a few minutes of your time??
I'll say one last thing before I go… Never assume that this couldn't happen to you or someone you know.  We are all three degrees of separation from knowing someone affected by IPCA.  If you really think about it … do you think that any of the chasing parents thought this could happen to them??
I invite you to read The I CARE Foundation's 2012 Year in Review from Peter Thomas Senese… their Founding Director… see what they have accomplished and what still needs to be done to help keep our kids safe.
For more information please visit Chasing the Cyclone or the I CARE Foundation website.