I have a number of goals this Spring and one of them is to start an herb garden.  I found some fantastic ideas on Pinterest that I thought I'd share… just in case anyone else is looking for ideas.
Indoors: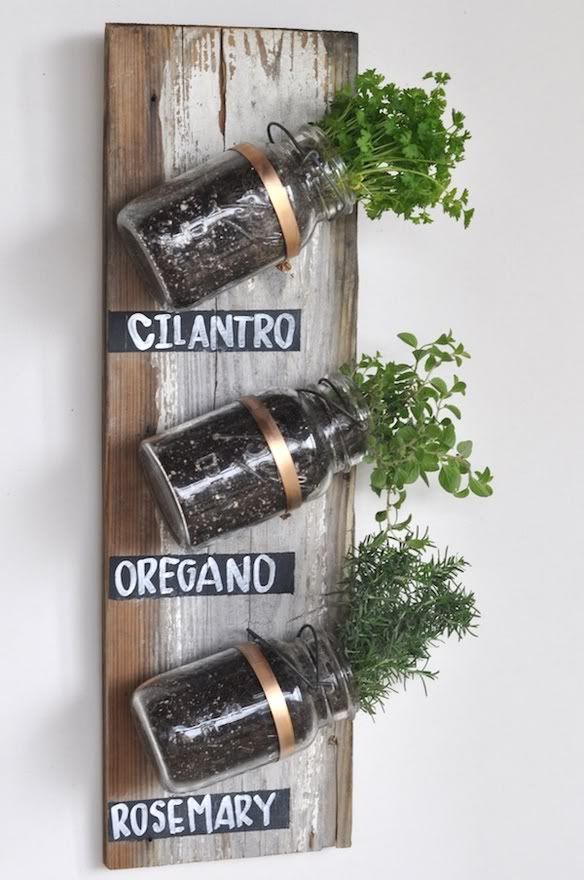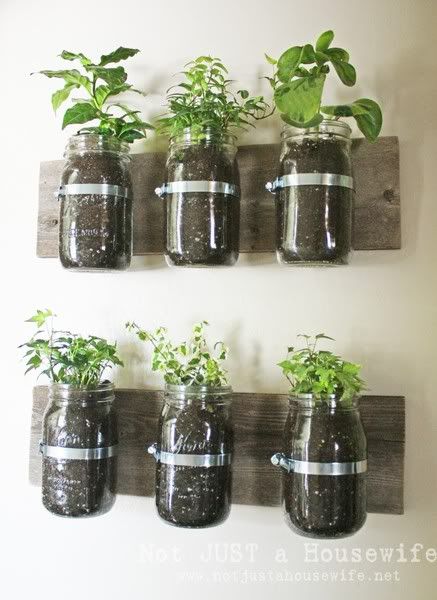 I love this idea from Camille Styles (left) and Not Just A Housewife (right).  What a fantastic use of mason jars!
Thank you Apartment Therapy for giving me a use for all the tea containers that I have and didn't want to throw out… just in case!!
Outdoors:
We don't have a lot of space and do have the furry family members that love to run a Daytona 500 track in the backyard.
A great outdoor hanging herb garden idea from Making Lemonade… I like that this is off the ground and away from the dogs!
 A Hanging Coffee Cup Herb Garden from Under the Table and Dreaming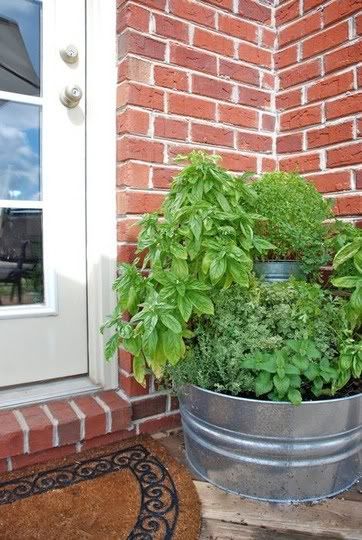 I have the perfect spot for this on my deck!!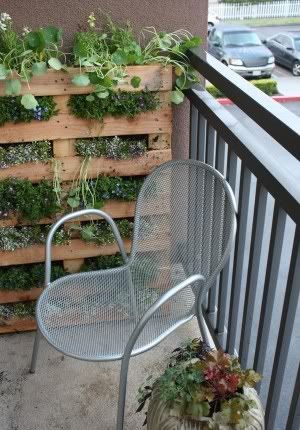 I found a link a few weeks ago about using a pallet for a horizontal vegetable garden – love Life on a Balcony's idea of using one as a vertical herb garden!
 Do you have an herb garden?  If so, have you done an indoor or outdoor garden?